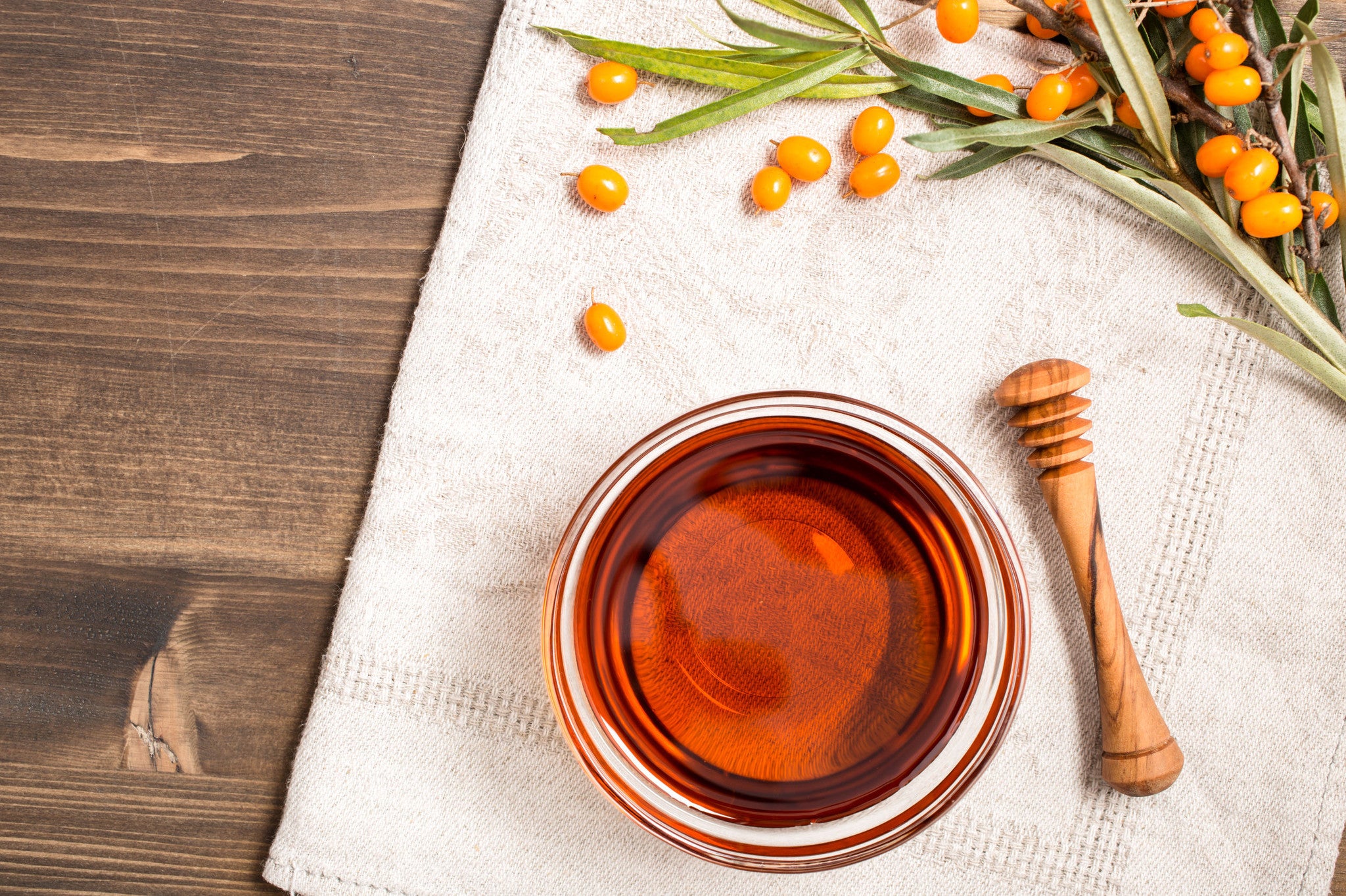 The Miracle Fruit - Sea Buckthorn
The common Sea Buckthorn, Hippophae rhamnoides, is a native deciduous shrub from a wide area in both Europe and Asia. With distinct pale silvery-green leaves, and colorful orange berries, sea buckthorn leaves, branches and berries have been used since ancient times as a healing herb. Medicinal uses have been shown for gastrointestinal issues, arthritis, gout, vision improvement, immune system support and reduction of the body's inflammatory response, as well as improvement in skin health by supplying powerful antioxidants to neutralize free radicals.
Current studies are investigating the positive impact on the cardiovascular system, such as certain heart disorders and high cholesterol.
Sea buckthorn has been used for anti-aging and natural treatments for eczema and other inflammatory skin conditions. The fruit contains high levels of Vitamin A, Vitamin C, Vitamin E, and Vitamin K, as well as natural minerals, amino acids and fatty acids.
Because of these high concentrations of antioxidants, Sea Buckthorn has also been used as topical treatments of skin wounds, sunburns, dermatitis and acne.
Here are two products that I live by all year, and especially as the weather cools and my skin starts to dry out:
I have this in my purse at all times. The aroma is intoxicating and my hands have never felt softer or more protected than with this Supergoop! hand cream! One of the more frequently forgotten parts of our body are our hands, even though they are right in front of us. We get a lot of sun exposure even just driving in the car with our hands on the steering wheel, so I always have this with me to quickly rub in throughout the day.
Honestly, this is the most luxurious body butter that I've used. I have a habit of putting this on my legs when I get out the shower, and I've seen such an improvement in the appearance and feel of the skin on my legs. My legs tend to get very dry in the winter, and this product has been a wonderful addition to my routine.
#summerskinfacts
Health Disclaimer: If you are considering adding Sea Buckthorn to your health and wellness routine, please consult your healthcare professional before beginning a new treatment as one of the side effects of Sea Buckthorn can be a slowing in the time it takes for your blood to clot. Especially if you are planning on taking this medication orally, and you are on any other anticoagulation medications Sea Buckthorn may increase your chance of bruising or bleeding.