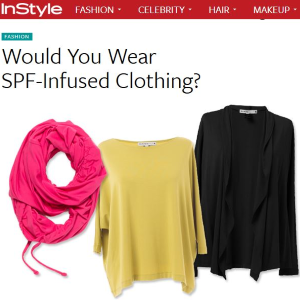 SummerSkin Featured in InStyle's 'WHAT's right NOW!'
We are thrilled (an understatement) to announce that InStyle has featured SummerSkin in their 'WHAT's right NOW!' section. Author, Sarah Weir is even calling SummerSkin one of their current favorites. Noting that UPF clothing is, "a beautiful addition to your daily sun protection game". We could not agree more!
"When sun protection is this easy (and looks this good) there should be no more excuses. We're hooked!"
Called to attention were the Endless Summer Scarf, Cardigan and on their current wish list the Dolman.
Check out the full story here.