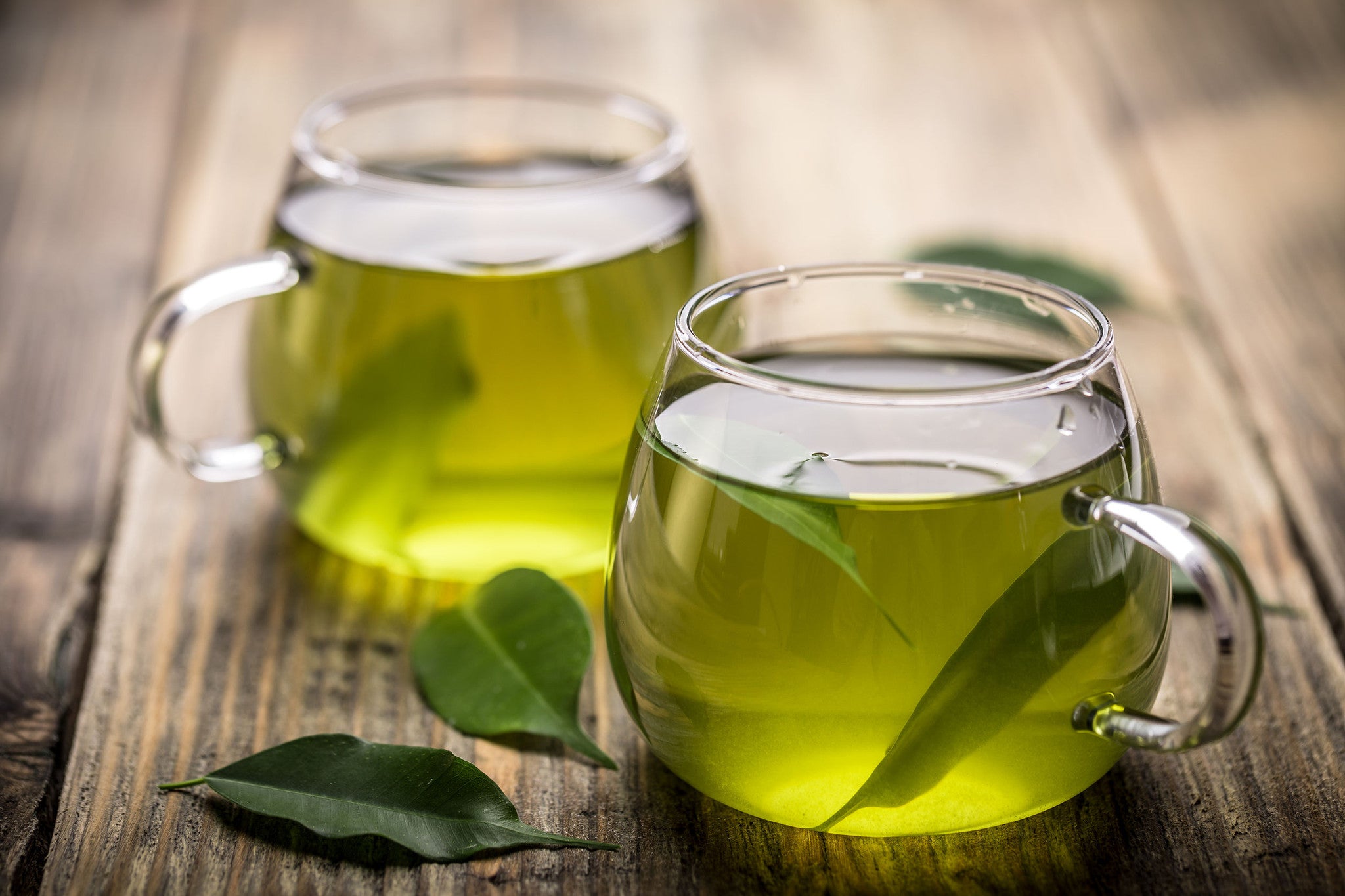 5 Teas To Start Drinking For Healthy, Beautiful Skin
With the weather cooling, I find myself pouring multiple cups of tea a day for the warmth and comfort. The bonus to one of my favorite drinks are the amazing health benefits. From helping you relax to supporting your immune system, the right teas are health boosters and can even have wonderful effects on your skin.
Here are 5 of our favorite teas for happy skin:
Green Tea
Consumption of green tea has been around for centuries, and known for it's positive health effects. Studies of shown that green tea polyphenols can repair DNA and reduce inflammation in the skin from exposure to the sun's ultraviolet (UV) rays. Thus, the photoprotection from green tea can provide anti-aging benefits as well.
Renee Snyder, M.D., board-certified dermatologist and co-founder of cosmetics brand W3LL PEOPLE (one of my favorite cosmetic brands!), told Women's Health Magazine that "the catechins (antioxidants that may prevent cell damage) in green tea can decrease inflammation associated with aging, as well as protect against sunburns and potentially long-term UV damage."
We love Yogi Teas, and check out their wide range of Green Tea blends!
Chamomile
The coziest of teas, Chamomile, can help reduce anxiety by calming your system and promoting healthier sleep. It also contains the phytochemical, quercetin, that is a powerful antioxidant to combat free radicals. Chamomile is also very soothing for inflammatory skin issues, such as dry itchy skin, eczema and acne.
Our organic skin care partner, Live by BEING, has a beautiful Refina Terra Complexion Clay that includes Roman Chamomile for a soothing skin treatment.
Ginger Tea
The wonderful site, Mind Body Green, has this to say about the fabulous ginger tea:
"Ginger tea, or an infusion of fresh grated ginger root, chases away colds, helps you digest heavy meals, and works beauty magic as a powerful anti-inflammatory for your body and skin."
Here is their "Best Homemade Ginger Tea" Recipe!
White Tea
According to a study by Oregon State University's Linus Pauling Institute, white tea provides high concentrations of catechins, which are antioxidants that may help reduce cell damage. Due to limited breakdown of the catechins in white tea, even a small cup can have wonderful anti-aging effects by helping to reduce collagen and elastin breakdown in the skin. Catechins can be also be found in high levels in Green tea.
Rooibos Tea, or Red Tea
Made from a South African red bush, Rooibos tea is caffeine free and packed with antioxidants. Similar to Chamomile, Rooibos contains quercetin, which according to the University of Maryland helps to neutralize free radicals, which can have anti-cancer, anti-aging and anti-histamine properties.
I love a nice cup of tea to calm my system, reduce stress and take a moment to care for myself. As your sipping your next beautiful cup you can indulge in the fact that you are doing something lovely for your skin as well!