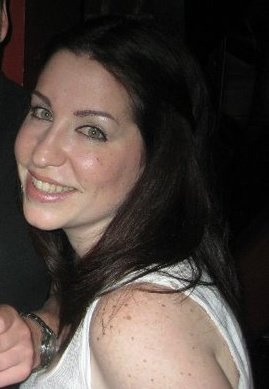 Under the umbrella with Heidi Jendro
This week, we are excited to go Under The Umbrella with the amazing Dr. Heidi Jendro!

Dr. Jendro is a clinical pharmacist working in a large, high-paced hospital, as well as a dedicated Oregon State University fan. Read her interview below to find out why sun protection and skin health are such an important part of her life!
Q: Name, Age, Location
A: Heidi E Jendro. 37. Portland, OR
Q: How would you describe your lifestyle?
A:  I have been recently bit by the travel bug, so I am seeing as much of the world as possible. When it's nice in Portland, I enjoy hiking and being outside.  I try to lead an active lifestyle that work sometimes gets in the way of!
Q: When did skincare become a priority?
A:  I had always used skin products with SPF in them and used sunscreen when outside for long periods of time.  Skincare became more of a priority when I was diagnosed with Leukemia at age 26 and the medication made me more sensitive to the sun. It was then that I realized I needed to improve my regimen and have sunscreen with me wherever I went.
Q: Why is your skin a priority?
A:  To be a total nerd (can't help it, I'm a pharmacist), your skin is your largest organ, so why wouldn't you take care of it. If you can prevent damage and most importantly cancer, why wouldn't you? For me, I am very fair (ok let's be honest, I'm pale) and I need to be extra cautious when it comes to protecting myself.
Q: What is your healthy skin regimen?
A:  My moisturizer has SPF in it as does most my make-up. If I am going to be out in the sun for a long period of time then I lather on the SPF 70. As well as wearing my SummerSkin tops, you can be fashionable and protect yourself.
Q: What is your favorite piece of clothing in your closet, and why?
A: It's not a piece of clothing, but my Christian Louboutin heels that I purchased when I was in Paris last year (for my 10 year cancerversary)! There is something about the red soles that make you feel so sexy.
Q: Which shoes do you pair with your little black dress? Your jeans?
A: For the LBD, it's the Louboutin's. For jeans it depends on the weather. Wedges, boots, uggs, sandals.
Q: How would you define your personal style?
A: Causal most of the time. Professional when at the hospital, unless I get the luxury of wearing my scrubs.  Sassy when it's time to hit the town.
Q: If you could go back, what do you wish you could teach your younger self?
A: To not sweat the small stuff, life is too precious too (it's not the end of the world if you don't get an A on one test or two).  To enjoy all that life has to offer and not to pass up opportunities when they are given to you.  Finally, just to sit back and enjoy the ride (because it's a wild one).