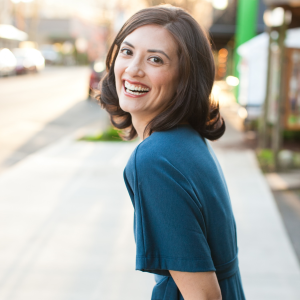 Sun Dresses: How to Look Cute While Protecting Your Skin
It might seem hard to protect your skin during the summer without piling on SPF 100 and hiding under a muumuu.
But that sounds pretty sweaty and sad.
Thankfully, you can look stylish while shielding yourself from harmful ultraviolet rays! It's all about pairing sun-protective dresses with fun accessories.
And in this post, I'll show you exactly how to do that.
Step 1: Pick the Right Dress
The key to a breezy, fashionable look is finding clothes that fit you properly. You want fabrics that lightly skim your skin without clinging and bunching. In a perfect world, this fabric would also be opaque enough that you didn't need a layer underneath, and soft instead of scratchy.
In addition to finding the right fabric, you want a good cut. As we all learned from What Not to Wear, a scoop or v-neck elongates your neck and makes you look taller (so does wearing the same color head to toe!).
Great news:
We had all of this in mind when we designed our sleeveless, scoop-neck maxi dresses. They're made of soft bamboo rayon and cotton, with just a pinch of spandex for stretch. The classic A-line dress has been updated with flattering princess seams to add a little structure and to show off all the right curves. We think it's an easy piece that you can throw on, look great, and stay cool in. Comfort and versatility at its best!
You also want a sundress that blocks ultraviolet rays without the added chemicals. Many sun-protective clothing pieces are doused in chemicals to block the sun and raise the UPF factor. The Environmental Working Group frowns on this, saying "Don't buy UPF clothing imbedded with chemical sunscreens…You can protect yourself and your family without these chemical additives." That's why we keep out 98% of UV rays with tightly woven fabrics and dark dyes, not additives.
Whew! Now that you've found the right dress, it's time to…
Step 2: Find Some Accessories You Like
The fun thing about a sundress is that it's a blank canvas. You can just slip on some sandals and breeze out the door, or you can pile on fun little touches. Here are some ideas:
Hats — from wide-brimmed floppy ones to a cute little fedora
Necklaces — try layering long chains, or go with a single big statement necklace
Bracelets — slim bangles, one large silver cuff, or several leather strands
Belts — if you're still worried about the muumuu effect, add a thin belt at your natural waist
Cute shoes — espadrille wedges, strappy heels, or the very hip D'Orsay flats
You've probably heard that famous quote by Coco Chanel: "Before you leave the house, look in the mirror and remove one accessory." And while Coco definitely knew what she was talking about, I think you should wear all the accessories you want, as long as they make you happy. Play with different looks and figure out what feels right to you. You'll know when you've hit on a winning combination!
Step 3: Class It Up for Evenings
After work, you want to take your outfit to the next level. Maybe you're going out to dinner at a nice restaurant with your main squeeze, or you're headed to a classy cocktail bar with the ladies. Good news: It's easy!
If you wore flats or sandals during the day, switch them out for pumps or stilettos. (Even a jeweled gladiator sandal can be evening-appropriate in a casual environment.) Trade bohemian jewelry for solid silver, gold, or copper pieces and gemstone earrings. A cocktail ring can also add some tasteful bling. Last, swap your scarf and/or cardigan for a sleek, feminine trench in a lightweight fabric.
Don't forget to add some smoky eye makeup or a bold statement lip color. More dramatic makeup is appropriate for nighttime, when dim lounge lighting makes subtle makeup disappear.
And if you're like those of us who carry a huge purse that can fit the kitchen sink inside, leave it at home in favor of a sweet little clutch. Match it to your outfit and put just the essentials inside!
And for Maximum Sundress Satisfaction…
The key to wearing a sundress with panache — or any outfit, for that matter — is being comfortable and confident in your own skin. Good posture and a smile are two accessories that look good on absolutely everyone. You should feel good about taking care of your body with sun-protective clothing!
What's your favorite summer outfit? How do you style a sundress? Tell us in the comments!