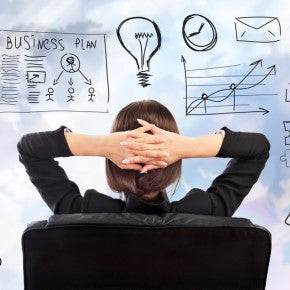 Founder, Summer Kramer, Shares Startup Advice for Women Entrepreneurs
Business News Daily Assistant Editor, Nicole Fallon, celebrated International Women's Day by interviewing 13 fabulous female entrepreneurs.
Are you looking to start your own business? Here is some great advice from a few women who have paved the way for you.
"You don't have to have all the answers. Seek out people with expertise where your skills may be lacking. Use their knowledge to assist you in achieving your goals. Creating synergies of purpose can create extraordinary results." – Michele Torres, founder and president, HFS Company and 2014 American Express OPEN Woman Contractor of the Year
"Work on knowing who you are as a person and what you want to express through your designs. This is very important — it's the key to confidence, to believe in what you are and what you offer." – Johanna Castillo, online boutique owner
"Build a business around a problem that you know needs to be solved and that you are passionate about fixing or making better. There will be many long nights and stressful situations ahead, but having the passion to fix the problem will get you through every time." –Sheri Atwood, founder, SupportPay
"Take the time to plan to help alleviate fears that may be holding you back. You have to know your business better than anyone else, show your passion to everyone you meet, view all rejection as an opportunity to learn and grow, and most importantly, be kind to yourself." – Summer Kramer, founder and president, SUMMERSKIN
"Surround yourself with those who know how to do the things you do not, always have a plan B even if you never need it, and understand asking for help is a sign of strength and not weakness. These are characteristics of not only great but effective leaders who create opportunities for others as well as themselves." – Sheila Ronning, CEO and founder, Women in the Boardroom
Read more great advice and tips here.