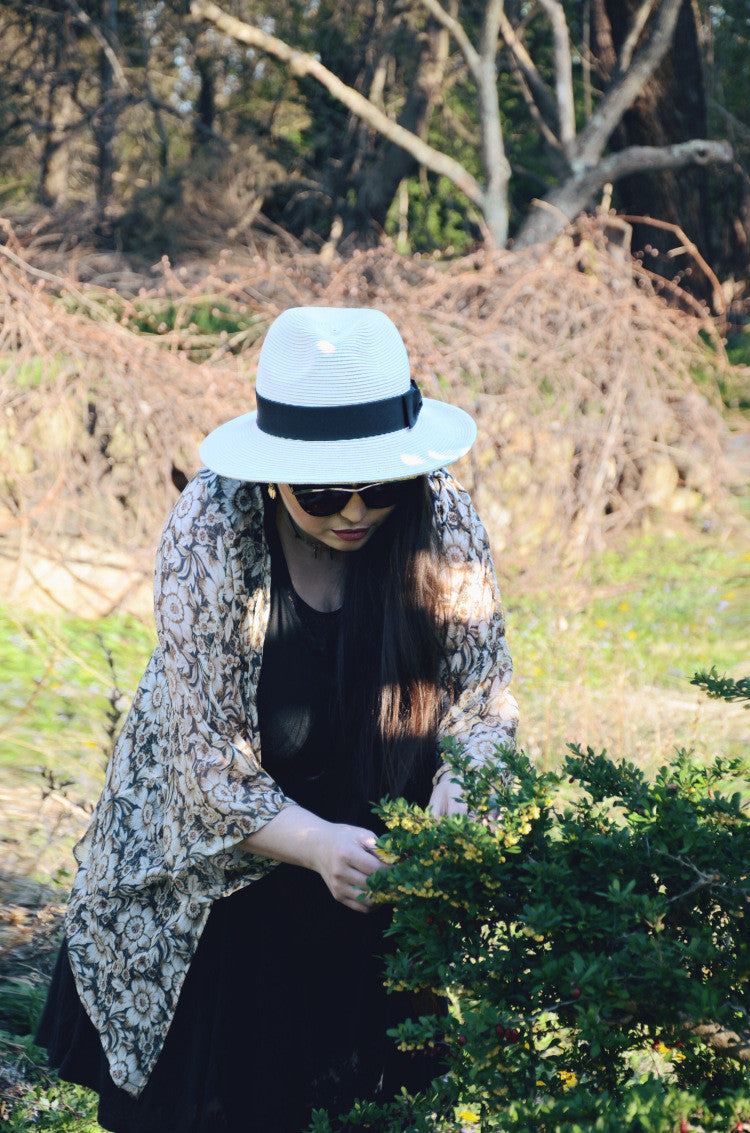 Beauty Must Have - your Joy Fedora
We recently had the pleasure of working with beauty blogger Britanie King. Her stunning site Beauty By Britanie is a natural beauty, holistic healing and lifestyle blog that incorporates a comprehensive look at beauty and wellness from the inside, out.
Being a beauty blogger Britanie is a huge sun safety advocate, as she knows the anti aging benefits that it has. We were thrilled when she fell head over heels in love with the Joy Fedora (she even wore it the night she got engaged). A big thanks to Britanie for helping us spread the word on skincare and sun safety!
See her gorgeous photos below (spoiler alert: she looks fantastic).
"I just love this Joy Fedora hat from SUMMERSKIN! Protecting my skin makes me happier about spending quality time in the sunshine." - Britanie