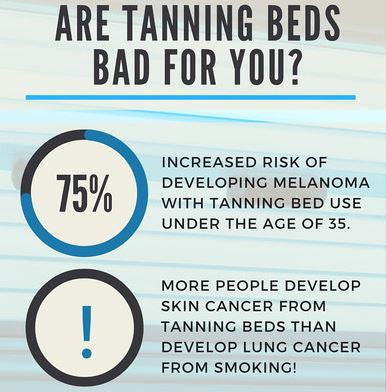 Infographic: Are Tanning Beds Bad For You?
Are Tanning Beds Bad For You? Yes!
Many people don't realize that tanned skin is actually damaged skin, and a tan is a sign that your DNA has been damaged. Here is a helpful infographic that breaks down all of the need-to-know facts regarding indoor tanning. 
Whether your skin has been exposed to the sun (or sun beds) for years or is delicately youthful, awareness and action are critical for your health and the health of others. Join the SUMMERSKIN Society and help save the health and possibly the lives of those around you.
Still not convinced tanning beds are bad for you? Read more about the dangers of tanning and how it compares to the sun.