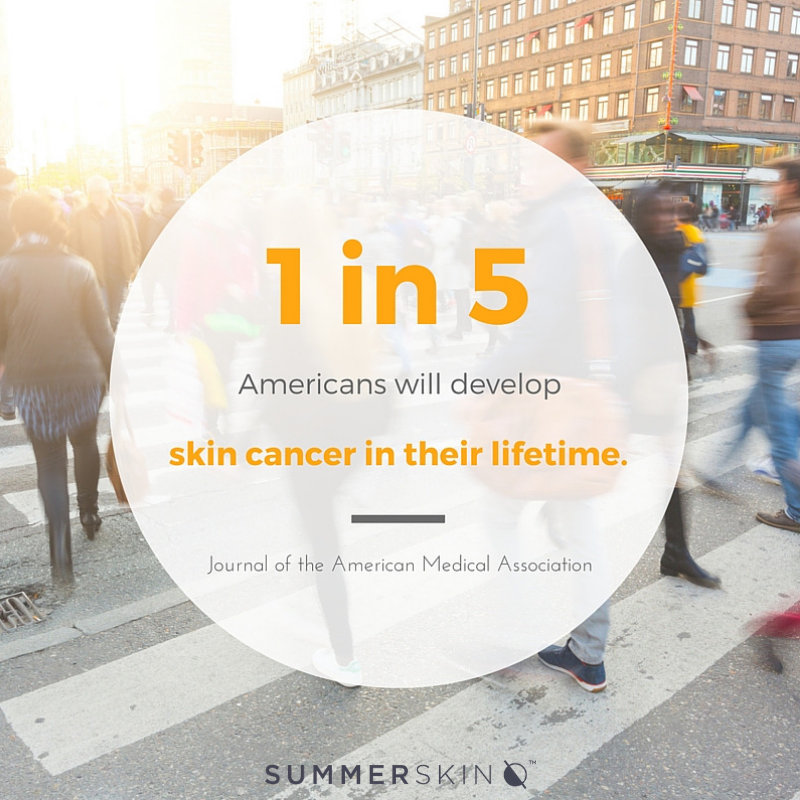 What is Skin Cancer Awareness Month?
Every year the month of May is dedicated to Skin Cancer Awareness Month. The goal of this campaign and focus for this month is to provide education on the risks of sun exposure and provide tips and tricks for sun safe behavior to keep your and your family's skin healthy all year.
One of the most important (and simple!) things that we all can do to help reduce the number of skin cancers diagnoses and save lives is to spread the word. Just by talking about the importance of sun safety, we can make a difference in the growing rates of skin cancer.
About 90 percent of nonmelanoma skin cancers and 85 percent of melanoma cases are associated with exposure to ultraviolet radiation from the sun. - Skin Cancer Foundation

Regular daily use of an SPF 15 or higher sunscreen reduces the risk of developing melanoma by 50 percent.
Our founder, Summer Kramer, has dedicated her life to this very cause. Having been diagnosed with Melanoma at the age of 26, Summer created SUMMERSKIN to fulfill this mission of education and access to sun protective products.
Throughout the month we will be sharing stats, shareable content, tips & tricks, our favorite products and profiling survivor stories, so stay tuned!
For the first day of May, we are providing some of our favorite infographics that are easy to share on social media and send to friends and family.
If you are interested in sharing your story, please send us a note at supportteam@yoursummerskin.com. Sharing each other's stories helps to bring hope and love to our community. We are honored to share stories from survivors, survivor's loved ones because skin cancer affects us all.
Links to Related SUMMERSKIN Articles:
Skin Health Posts: https://yoursummerskin.com/blogs/news/tagged/skin-cancer
Interview Series: https://yoursummerskin.com/blogs/news/tagged/under-the-umbrella