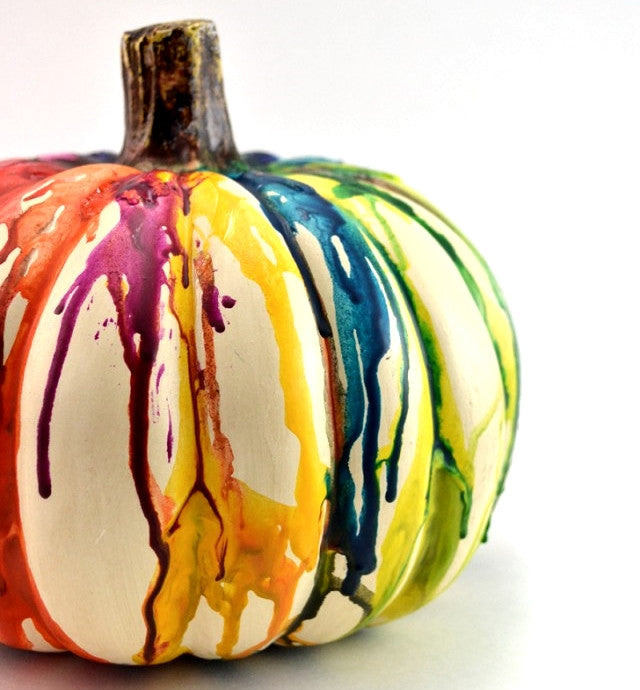 Make Your Halloween Decorations By Upcycling!
Some of my favorite things about holidays are the lead up to the holidays – decorations, crafts, and baking galore!
My daughter is 5 years old, and she loves doing crafts and making the decorations. However, I frequently find myself in the position of not having everything that she needs to complete her project. As Halloween approaches, I found some amazing ideas that "upcycle" some household items that we would typically recycle or throw out.
Upcycling is the process of reusing an item to make something else of higher value than the original item.
Check out these fun and amazing ideas to upcycle things such as milk cartons, toilet paper rolls and old crayons!
Haunted House
For this project you will need:
3 empty juice or milk cartons (They can be different sizes or all the same size; see what you can find in your recycling box.)
Scissors
Orange, yellow, white or red tissue paper or foil (Even better if you can recycle wrapping paper.)
Glue and staplers
Black acrylic paint
3 electric tea lights
Any spooky accessories you can find (We used a silver pen for cobwebs, googly eyes and orange paper for pumpkins.)
See the full tutorial here: Choosecartons.com - Haunted House
Hanging Bats
 For this project, see below for what Buggy And Buddy say you will need:
 See the full tutorial here: Buggyandbuddy.com - Hanging Bat Crafts
Melted Crayon Pumpkin
For this project, you will need:
White pumpkin
Crayons
Glue
Blow dryer
See the full tutorial here: Momspark.net - Melted Crayon Pumpkin