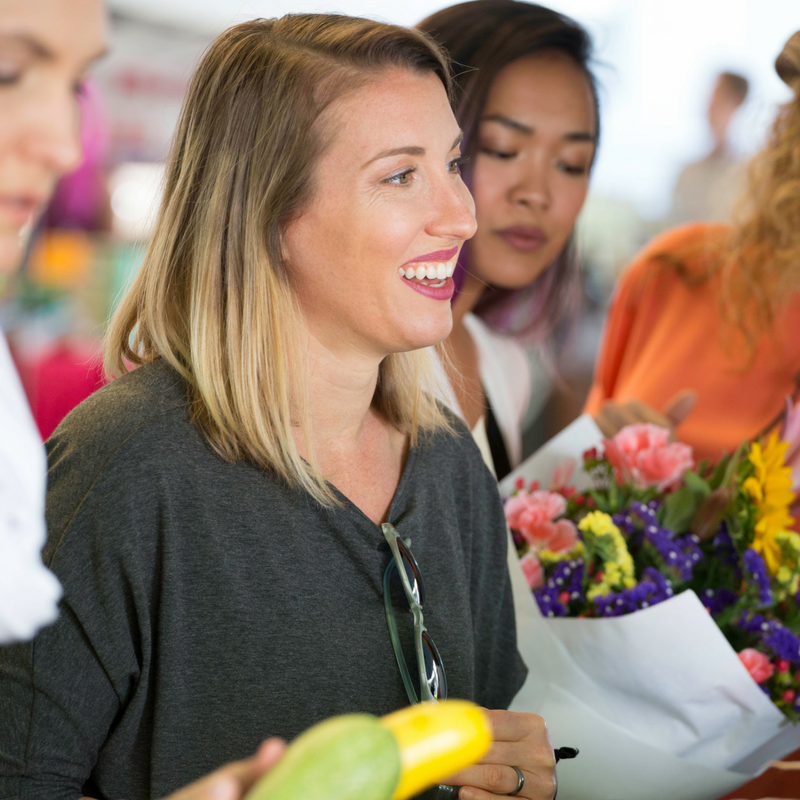 Katy is our Mom Of the Month
Q: Name, Age, Location

A: Katy, 32, Portland, OR
Q: Where have you lived?


A: I was born and raised in Northern Indiana.  I've been lucky enough to have lived in Austria for a year as a teenager and South Korea for 2 years in my twenties.  I've now been happily settled in Portland for the last 7 years. 
 
Q: How do you fill your days?
 
A: I'm a stay at home mom to two beautiful and energetic children.  As a family, we spend our time racing bikes with cyclo-cross, learning about nature with our Baden-Powell Scouts troop, and adventuring around the beautiful PNW. In my own time, I run an e-commerce website, am studying software development, and will be president of our cooperative, non-profit preschool for the 2018/19 school year.  When I do get a moment to myself, you can find me tending to my garden, baking indulgent sweets, or curled up with a good book. 

Q: Why is your skin a priority?

A: My skin is a priority because my family is a priority.  We spend so much time outdoors together and I want to not only take care of myself in order to enjoy a long life with my family, but I also want to model healthy behavior for my children so they can grow up learning how to take care of their health.

Q: What is your one skincare product you can't live without?

A: Actual sunscreen.  I used to rely on my SPF 15 moisturizer, but it's just not strong enough for my fair skin and the amount of time I spend outdoors. 

Q: What is your favorite piece of clothing in your closet, and why?

A: A chambray button up.  It goes with everything and having versatile layers is essential in the PNW climate.

Q: How would you define your personal style?

A: Simple and comfortable.  My closet is filled with solid-colored tees and stretchy jeans.  With so much on my plate, I find it's faster to just have a capsule wardrobe in which everything goes with everything else. 

Q: If you had $50 and an hour to yourself, what would you do?

A: Let me loose and you'd find me at the nearest bookstore with a latte and the new Margaret Atwood novel. 

Q: What's one thing in your house that was absolutely worth the money you spent? 

A: My InstantPot is way less of an indulgence that I thought it would be.  I save so much time and money by making my own yogurt, beans, and veggie stock every week with it. Plus, food always comes out much better than if I had made it on the stove.

Q: If you could go back, what do you wish you could teach your younger self?

A:  The grass is always greener where you water it.  Be intentional with your priorities and time.