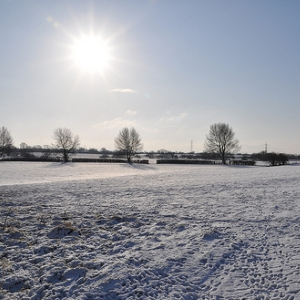 Winter Travel Sun Protection
It's easy to forget about protecting your skin during the winter months, but the sun's rays are still strong. Whether your winter travels take you to sun or snow, sun-protection is a must. Here are a few tips on how to stay sun safe not matter the season or your locale.
The Skin Cancer Foundation lists 5 areas of the body that we typically forget to apply sunscreen to, these include:
Scalp and hair
Tops of our feet
Sides of our faces
Back of our necks
Cheek, neck and chest areas.
Remembering to protect these areas is especially important when traveling to areas with water, sand, or snow, as these surfaces reflect the sun's rays and intensify the skin's exposure.
For snow and ski trips, pay close attention to your face, ears, hands and areas that remain exposed. For warm winter travel, apply sunscreen appropriately (use about 1 to 2 ounces of sunscreen to cover the entire body) and remember the "forgotten" areas.
Tips to remember when traveling:
Use sunscreen with at least an SPF 30, and reapply every 2 hours while in the sun. Yes, even in winter.
Lips are very sensitive. Use a lip balm with an SPF of 15 or higher.
Don't forget your sunglasses. Skin cancers of the eyelids account for 5-10 percent of all skin cancers. UV-blocking sunglasses provide the most effective protection.
Wear sun-protective clothing, even in cooler weather.
When traveling to higher altitudes, remember that UV rays are stronger with increasing elevation. It is especially important to use sun protection, if you live in or visit areas of high altitude – skiing and hiking are common activities at higher altitude.
Know your medications. Some medications can make you more vulnerable to sunburn, such as certain antibiotics, heart or blood pressure medications, and some topical skin products. Here is a complete list of medications that increase sun sensitivity.
So no matter where this winter takes you, don't forget these key sun safety traveler tips! Both your skin and your vacation will benefit!
photo credit: DaveOnFlickr via photopin cc