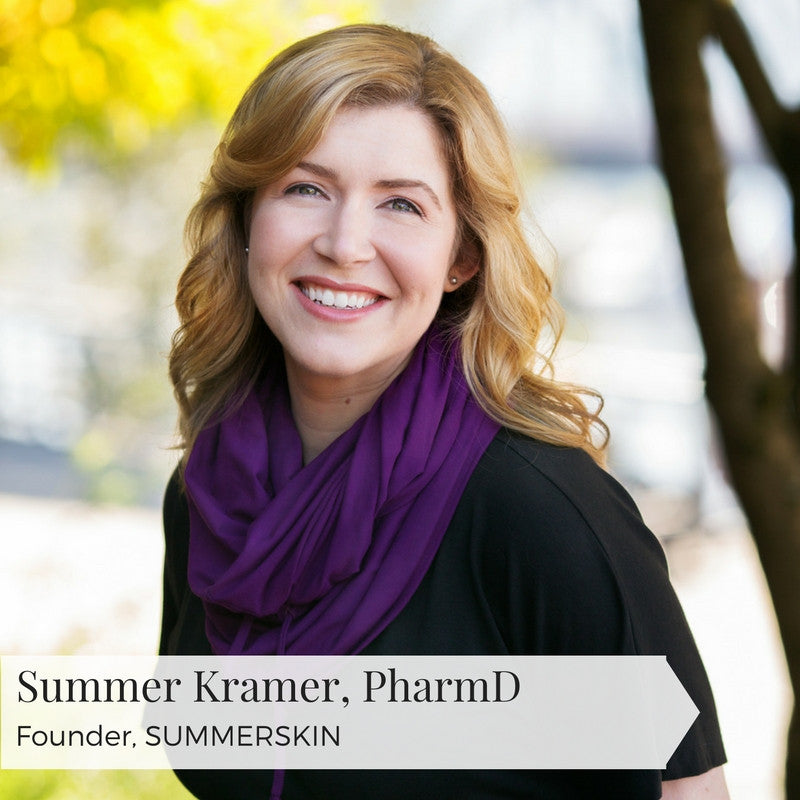 12 Facts about melanoma that every woman needs to know
Having been diagnosed with melanoma at only 26 years old, I have since dedicated my life to talking about skin health and the simple things that we can all do now to reduce our risk of developing any form of skin cancer.
What fuels me everyday is seeing others doing the same. The most important thing that we can do to help change behavior for the better is to continue talking about skin cancer, and the importance of skin health. Skin cancer is mostly preventable, and knowing what I know now, my mission in life is to help educated others, and especially women.
SUMMERSKIN is based in Portland, Oregon, and Oregon has the 5th highest rate of melanoma in the country. Melanoma is also the most common form of cancer for young women in Oregon!
I wanted to share these 12 Facts compiled by SheKnows.com, as they are so important to know and easy to share with those around you.
Melanoma is the No. 1 fastest-growing cancer in men and No. 2 in women.
Even youngins are at risk for melanoma — big time. It is the most common form of cancer for young adults 25 to 29 years old and the second most common form of cancer for those who are 15 to 29.
About 9,940 people will die of it this year.
It's the most deadly — and preventable — form of cancer. One person dies of melanoma every 57 minutes, the Skin Cancer Foundation reports.
Melanoma can occur in areas of the body not exposed to sun. Think beneath the bathing suit, ladies.
Melanoma is one of only three cancers with an increasing mortality rate for men next to liver cancer and esophageal cancer.
About 86 percent of melanomas are linked to ultraviolet (UV) radiation exposure from the sun. This means they was likely preventable with healthy SPF practices.
Have you had more than five sunburns? On average, a person's risk for melanoma doubles in that case. Pass the sunscreen!
You don't have to be a sun-worshipper to be at risk. "The highest risk for the most common type of melanoma is intermittent (vacationer) sun exposure as opposed to long-term exposure, which increases your risk of both melanoma, but is more directly linked to non-melanoma skin cancer," said Dr. Orit Markowitz from Icahn School of Medicine at Mount Sinai.
More people are attending screenings for melanoma. Markowitz notes that Melanoma Monday has helped boost awareness and the number of screenings. Other reports say we will have a long way to go to better anticipate and treat it.
This year, about 73,870 new cases of invasive melanoma will be diagnosed in the U.S. alone.
Melanoma is the seventh most common type of cancer in females.
#summerskinfacts
For more information about skin cancer, prevention and skin health, here are a few of our favorite resources:
American Academy of Dermatology
War On Melanoma - Oregon Health Sciences University