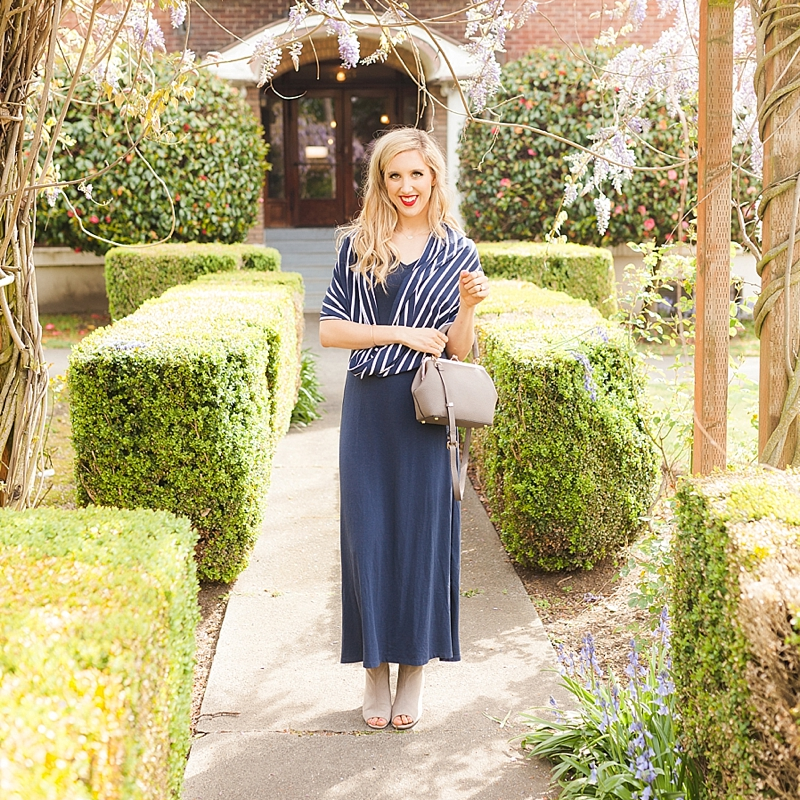 Under The Umbrella With Blush & Camo's Julianna Lynch
This week, we go Under the Umbrella with Blush & Camo blogger Julianna Lynch. Her mission is to elevate your everyday style, provide fashion inspiration, and teach you how to grow your dream wardrobes! Read her interview below to learn a little more about her fashion and beauty routines.
Name, Age, Location  
Julianna Claire, 25, Seattle WA.
How would you describe your lifestyle?
My lifestyle is simple but also a little crazy right now. Between working as an Army Officer, running my blog Blush & Camo, and planning a wedding there is a lot going on! My fiancé and I love to explore our town during the weekends and eat at Chipotle as much as possible.
When did skincare become a priority?
Skin Care became a priority my junior year of college when a doctor recommended I see a dermatologist because she noticed a suspicious looking freckle on my back. Ever since then I have gone through great lengths to keep my skin as healthy as possible!
Why is your skin a priority?
Skin is a living organ and you're only given the skin you currently have. Taking care of my skin ensures that it's as healthy as possible for as long as possible.
What is your healthy skin regimen?
In the morning I'll usually spray a toner, apply vitamin C serum, and then add argon oil as a moisturizer. My foundation or CC cream usually has some type of SPF in it to keep my skin protected from the sun.
At night I love to wash my face with vitamin C face wash with my Clarisonic. I will then apply the same toner, serum, and moisturizer from the morning.
What is your favorite piece of clothing in your closet, and why?
Oh goodness, this is a hard question! I love SO many items in my closet for different reasons. I would have to say my Chanel flats because they were my first big clothing purchase and I saved forever to buy those shoes. Plus, these flats match almost every outfit in my closet so I get a ton of use out of them!
Which shoes do you pair with your little black dress? Your jeans?
I am a total flats kinda girl so I would pair a great pair of lace up flats with both a little black dress and jeans. These flats are edgy enough for a LBD and casual enough for jeans! I can't get enough of the lace up trend.
How would you define your personal style?
I would say my style is feminine, classic, and a little edgy.
If you could go back, what do you wish you could teach your younger self?
I wish I could go back and tell myself to NOT go to tanning beds in high school and college. The damage fake baking did to my skin is something I am still dealing with today.
If you are interested in participating in our interview series, please answer as many of the questions above as you would like, and send them to us at info@yoursummerskin.com, and feel free to include a picture of yourself in Your SUMMERSKIN!
.